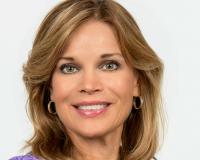 Fay Bamond, PA, Broker Associate, provides buyers and sellers in-depth local knowledge, technological tools and exposure needed to effectively meet their individual objectives. A proud native Floridian with extensive experience in the real estate industry, Fay earned a Bachelor of Science degree in Communications from Florida State University. Her heightened interviewing and listening skills allow Fay to gain a full understanding of her client's unique needs. Fay effectively translates those needs to successful marketing campaigns, targeted home searches and skilled contract negotiations. Because no two buyers or sellers are the same, Fay provides personal service tailored to everyone's specific criteria. Fully aware of factors that impact the Florida market and property values, trends and product availability, Fay successfully navigates market changes to yield the most favorable results for her clients. Knowledge, flexibility, responsive action all presented with a personal touch and attention to detail are the mainstay of Fay's superior service.

Fay holds several special designations awarded either by the State of Florida Department of Professional Regulations or National Association of Realtors. These include the Senior Real Estate Specialist designation, the Short Sale and Foreclosure Resource Specialist designation, the ePro certification awarded for technological expertise and Fay is also a member of the Institute of Luxury Marketing, specializing in the sale and purchase of high-end luxury properties. As a Broker Associate, Fay has an advanced understanding of the principles of Florida Real Estate including property transfer, market conditions, compliance with Federal and State laws regarding disclosure, equal opportunity, property management, commercial transactions, appraising, mortgage financing and development and construction. Fay is a multiyear recipient of local industry awards for her superior knowledge and customer service in the real estate profession. Also, as licensed Florida Building Contractor Fay understands issues related to structure design and construction.

Regardless of your stage in life or personal real estate goals and needs , Fay can provide the solutions and results you require. Give Fay a call, you will be glad you did.

Send Fay a Message